Smart Solutions Powered by Data Analytics

iShared
Donating has now become easier. Engaging with your members through a centralized, user-friendly tool to donate and stay connected.

IQAppDev
Is your old software system holding you
hostage, can't be updated or secured and the risk of losing your data is very high?

IQFoodChain
Are you ready for a breakthrough in your supply chain food traceability that significantly improves your brand value and reduces costs?
Sign up for a free 1 hour Software Development phone assessment.
Spaces are limited.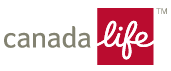 Development Centre
53B, Mirza Ghalib Street
Kolkata, 700016
West Bengal, India